The county fair is going on right now and my son has chickens entered. He is a clover bud, which, for those who don't know, means a young 4-H person. Given his bud status, he didn't actually compete in the chicken show, but he got to bring his two laying hens to the fair and display them proudly. The chicken judge made the rounds for all the little clover buds and felt of their chickens and asked them some questions before handing everyone a green participation ribbon.
It was actually very cute because he was so proud of his chickens and happy that the judge came through and gave him a chance to discuss the birds. After the clover bud show, he handed me his little green participation ribbon and said,"I wanted a blue one."
Following his show, we went to the show barn and watched the big kids' chicken show. There were market chickens, breeding chickens, and laying chickens. All of the birds are judged by different criteria and we learned quite a bit of useful information about how the whole chicken judging process works. Note, this was not something I was even remotely interested in prior to going to the fair that day. But as we started to pay attention to the other birds and the competition itself, it actually became exciting! Like really exciting… I couldn't believe it.
When I was young, I showed rabbits, sheep, and goats. In fact, I don't think they even had a chicken show at our county fair (lovingly called a livestock show in Texas). So I knew nothing about these animals or how they might be judged. But as we watched each class go through judging and a 1st place winner picked, I was hooked! The show ended with the biggest buildup of all: the grand champion judging. Who would the judge choose?! I tell you what, I haven't been on the edge of my seat like that since the Cubs and the Indians Game 7 in last year's World Series.
After the show was over, I thought about what Jack meant by saying he wanted a blue ribbon. He knew that his show wasn't really a competition and he knew that the green participation ribbon was not a symbol of a winning chicken. Not that the participation ribbon is bad, it's not. In fact, it's a prize for even trying… which is really a concept that needs to be taught to most of us, even the adult versions of us. You'll never know if you don't try and if you don't try, you won't get anything. Not even a participation ribbon.
My son is competitive (I wonder where he gets that from!?) and he knew that just participating wasn't enough for him. He wanted to WIN. And I am one proud Mama knowing that he's got that fire to compete. Trust me when I tell you that we have our plan set for next year… we're going to have the best-prepared pen of chickens in the barn! And just like in life, there will be no disappointment in a participation ribbon if we work hard and are proud of the product we put out there.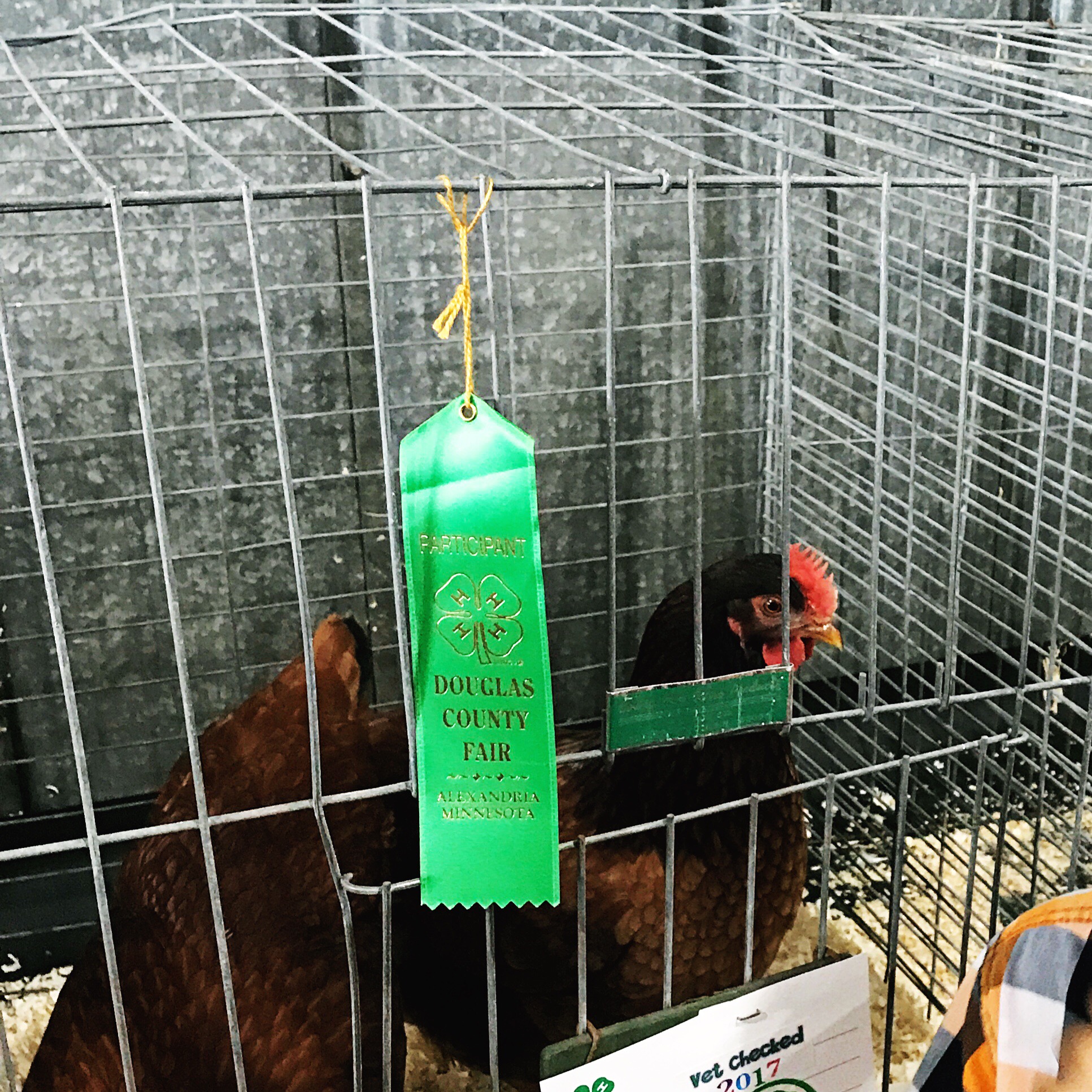 XOXO
Becca