It is Saturday morning and I am up early.  Actually, this is pretty normal for me.  I get up earlier than necessary every day.  But today is a special day, because it's the first of the month!  Okay, I realize that this is not so exciting for most people, it's really just another day.  But this is the day that Younique announces it's monthly Kudos offering.  So, I'm up early, I'm excited, I'm PUMPED for the upcoming month!
It got me thinking about the tiny spark of life that this little makeup business has brought to me.  I saw something the other day that said: You do not sell mascara, you sell hope.  When I first read this, I shrugged it off as just another motivational quote.  But, upon further review, this actually makes sense.  For the first time in a long time, I feel like I have a purpose.  I have goals.  I awoke this morning energized and ready to conquer the world, and that is something I have not had in…  well…  ever.
And I know why I am feeling so "sparky".  It's because, through my success, I allow others to be successful and, most importantly, I am helping other women to feel beautiful, inside and out.  Let me explain.  I was talking with my Younique sponsor yesterday.  She is a lovely person…  really, she is the kind of person that I look up to because she left her comfort zone to try something new and it made her happy.  That's what I strive to do.  Anyway, as we chatted, it suddenly hit me…  if I succeed in my goal, then she will succeed in hers.  It is not all about me.  I am not alone in this journey.  My success only helps to further others in their goals.  This is brilliant!  It's literally one of the most non-selfish things I've ever done.
All the Younique presenters preach about building up other women…  and actually, this is THE BEST PART!  Yes, we succeed financially by the success of others, but it's more than that.  We succeed in life by building others up.  And really, that's the biggest win of all.  For those that are stumbling through life, seeking meaning and purpose, we offer hope.
Today is the 1st of July 2017.  And I am PUMPED to find out what the monthly Kudos is in exactly 29 minutes.  I've got goals to reach, and those goals don't just help me, they help other women too.  And along with way, I can help others to get out of their comfort zone, try something new, and in the end, feel absolutely beautiful, inside and out!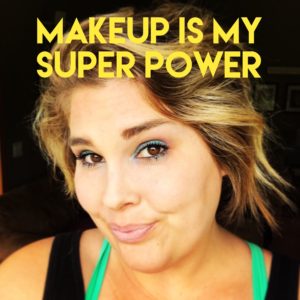 XOXO,
Becca