I am not the kind of mother that actively plays with my children. It's not that I don't love them and I certainly don't consider myself a bad mother for not playing with them… it's just not my thing. Some adults were meant to be around children. They can get down on the same level as a six year old and play along with the fun. I'm just not one of those people. I wish that relating to kids was easier for me, especially considering the fact that I have two of them. To be perfectly frank, I've never even been a big fan of kids. I love mine of course, but that doesn't mean that I relate well to any other kids.
So, when my son asked me to play volleyball with him in the living room this afternoon, my first reaction was to say, "No way… I've got stuff to do!" But, that's not what I said. Instead, before I could even muster up an excuse, we were taking turns bumping and spiking a blue and yellow beach ball over the back the couch. To give you a visual, the couch sits kind of in the middle of the room, so it made the perfect net. And the beach ball wasn't very bouncy so it was pretty easy to keep the game under control and centered around the couch instead of breaking out a window. I found myself laughing harder than I have laughed in weeks. Before long, my daughter joined in on my team and we spent the next 30 mins giggling and jumping around, chasing that beach ball.
After our impromptu game, I made the kids ravioli out of a can, everyone took a shower (without me having to beg them to do it), and we all settled in to watch the Twins take on the Yankees in the American League Wild Card Game. It was a perfectly wonderful, peaceful (meaning nobody pinched, bit, poked, screamed at, or fought with anyone else), fabulously fun night. And it got me thinking about how sometimes, fun takes a backseat to the practicalities of life. For example, on this particular Tuesday night, I should have been cleaning the house in preparation for my daughter's birthday party this weekend. The children should have gotten their reading done before we sat down to watch the baseball game. I had work to do, people to contact, articles to read, tweets to send, and a whole slew of other stuff that I should have done instead. But what I did do was so much more fun!
Too often, we (okay, maybe it's just me) get caught up in the clutter… you know, the stuff that's really unimportant in the long run. I'm not saying that cleaning and doing homework isn't important, but this was a good reminder to me that life is not all about having the house clean or having the homework done before 7:00 pm. It's about laughing until you think you'll pee your pants, panting while chasing a beach ball around the living room, and snuggling in to watch baseball in October. Try it out this week. Slow down and remember… have fun!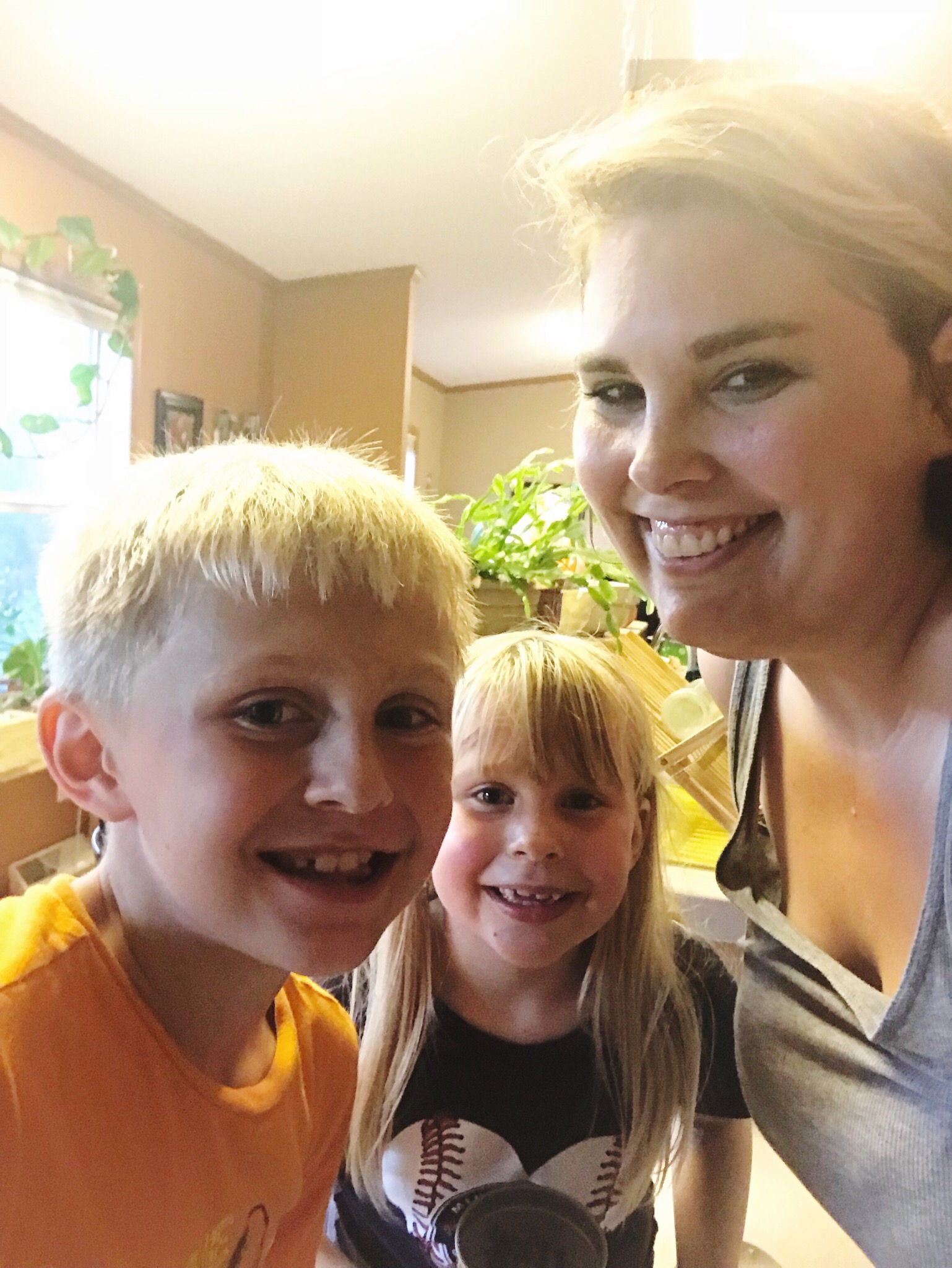 XOXO
Becca